Giuliander Carpes da Silva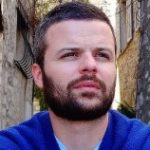 Doctorant
Equipe : LERASS - JOLT
---
Adresse :
115D route de Narbonne - BP 67701 - F-31077 CEDEX 4
Toulouse
Recherche
Full-time PHD researcher, with a project focused on the Impact of Platforms and Infomediaries in Journalism as part of the EU H2020 Marie Skłodowska-Curie ITN: 'JOLT: Harnessing Digital and Data Technologies for Journalism'. The project aims to understand how news companies are dealing with the increasing dominance of the platforms - and, in the specific case of this research, messaging applications - in the distribution and monetisation of news content. Recent studies have pointed out to the increasing importance of messaging apps for news consumption and how they have already influenced political decisions in several countries, hence it is important to evaluate how news companies are dealing with this new reality since nowadays they are very dependant on platforms to reach audiences.
Publications
PRODUCTION IN SYMPOSIUMS, CONFERENCES AND RESEARCH SEMINARS
CARPES DA SILVA Giuliander. Disinformation on WhatsApp during the 2018 Presidential Election in Brazil. Colloque International: Journalisme et Plateformes - De la Symbiose à la Dependance. January 23 to 25, 2019. Université Toulouse III Paul Sabatier.